The IMPAC System on exhibit at the Seventh Canadian Public Safety Interoperability Workshop (CITIG Seven) demonstrates rapidly deployable 700MHz LTE Band 14 network capabilities.
Vancouver, B.C., Canada, November 25, 2013 – Star Solutions reveals its LTE deployable manpack solution, the IMPAC System, at the Seventh Canadian Public Safety Interoperability Workshop (CITIG Seven). Single switch activation enables the IMPAC System to provide a complete 700MHz LTE Band 14 network within minutes. Public safety broadband network operators can use the IMPAC to extend and supplement network coverage or to quickly restore communications services for first responders in the aftermath of a disaster.
As regional and national organizations build out their public safety broadband networks, several challenges exist in order to meet the coverage requirements for an entire population or geography. In addition, these networks must be hardened to support the mission critical nature of first responder communications during emergency situations or in the event of natural disaster, where the underlying network may become disabled. The IMPAC System solves these issues by being rugged, transportable, easy to deploy and operational as a stand-alone unit. Its lightweight manpackable design with an optional battery pack also allows it to be transported to rural or remote areas while being operational as power systems are being restored.
"Conventional deployable cellular systems are generally built on trucks and trailers," says Jack Mar, CEO of Star Solutions. "The IMPAC System takes deployable systems to a new level, enabling first responders and public safety personnel to take with them the communications network they need to complete their mission critical tasks and support the public in any given situation."
Recent global events and incidents have shown that cellular networks can be disabled for multiple days following a natural disaster. First responders need the public safety broadband network to be available at these most critical times. As a deployable unit, the IMPAC System, is a necessary part of any public safety broadband network. In addition, the system can offer key stakeholders and practitioners the ability to test applications, devices and emergency management scenarios prior to deployment of the network.
For more information about the IMPAC System, including a demonstration video, please visit our website at https://www.starsolutions.com/products/system-products/impac-system/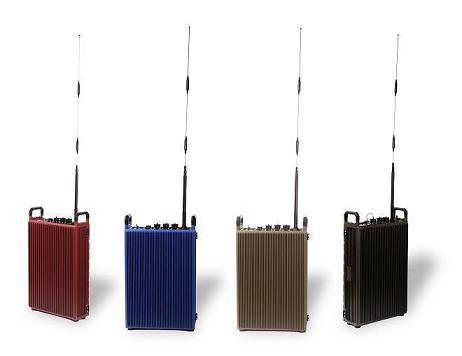 About Star Solutions
Star Solutions International Inc. is an innovative supplier of cellular network infrastructure. Our solutions enable network operators to reach new markets and target new opportunities for coverage and revenue. The industries we serve include the fixed and mobile cellular market, public safety, enterprise communications, maritime cellular, in-building wireless, and military communications segments. Leveraging distributed network architecture, Star Solutions products and technology allow operators to deploy an end-to-end solution with scalable and modular platforms and lowers the total cost of ownership.
https://www.starsolutions.com/wp-content/uploads/Star-Solutions.png
0
0
SSI.Marketing
https://www.starsolutions.com/wp-content/uploads/Star-Solutions.png
SSI.Marketing
2013-11-25 06:05:12
2018-08-01 14:04:09
Star Solutions Demonstrates Deployable Public Safety LTE System