The Star Solutions Wireless Call Manager (WCM) platform is a powerful enterprise call management and control solution capable of enabling telephony services over an IP network. This software solution can be deployed in stand-alone fashion or as an integrated part of the iCell(tm) family of IP-RAN products.
The WCM platform also includes optional push-to-talk and dispatch console system capabilities which enable system users additional command and control over telephony and messaging services. The WCM provides an easy to use interface to configure users, groups, dialing plans, call treatment rules and
definition of user terminal types.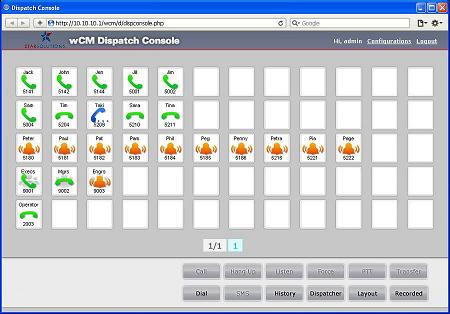 In addition to enterprise deployments, the WCM platform can be used to enable wireless local loop capabilities in a CDMA2000 1X WLL environment. It can also support SIP based integration with wireline NGN networks and/or IP-PBX solutions. A built in Short message service center also enables text messages to be controlled by the WCM. User groups can be defined so that voice and SMS traffic can be made to multiple parties.

For more information on how the Wireless Call Manager can be deployed, please contact the Star Solutions team.